The Community Chest is a children's second-hand store located in Beaverton, ON.  They collect, sort, clean and sell lightly used clothing, accessories and toys for children 14 and under.  The store goes beyond retail and offers workshops, events and a space for parents to learn, socialize and be part of a much needed service in the community that creates healthier families and keeps their items affordable. Visit their Facebook Page for more information.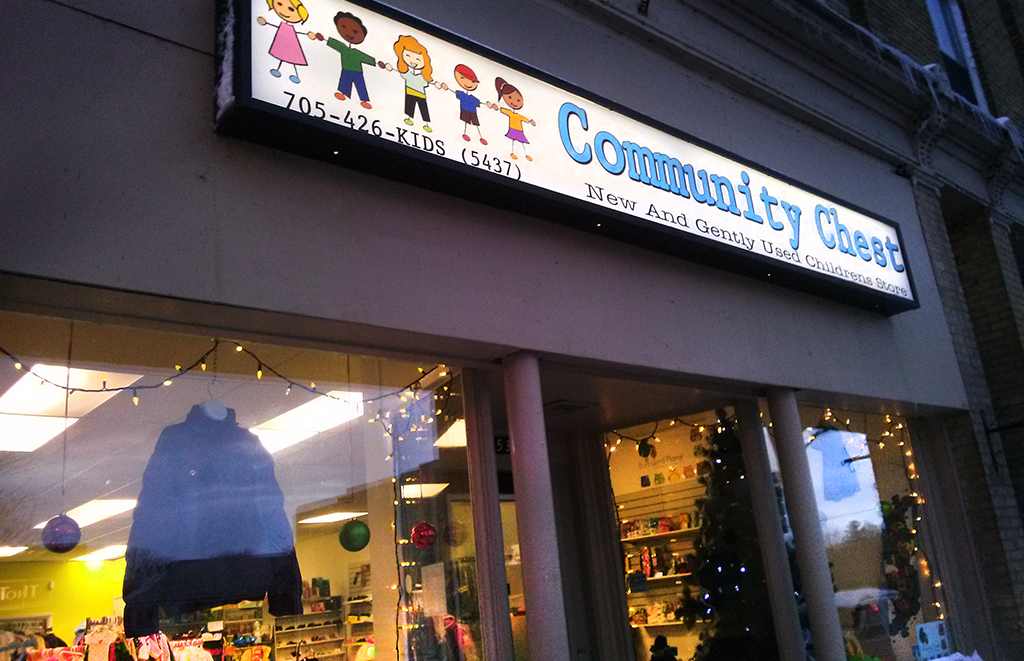 100% of profits are dispersed to youth organizations, events and initiatives in the community along with other requests (ie. sponsored 2 families in 2014 for the Christmas Wish Foundation).
Provides 4 workshops annually to help support parents and families in the community.
Provides retail, community involvement, events and training opportunities to youth and young parents in the community through co-op placements and work experience.Co-operative model for the purpose of community ownership and control.
Will divert almost 4,000 pounds of clothing, toys and children's accessories from the landfill, annually.
Currently has 10 volunteers in the community running the store.
Training and work experience provided to those in need of vocational training and experience.